Had the wonderful opportunity of serving as a judge for the
VEX Robotics National Tournament
which took place in Adelaide.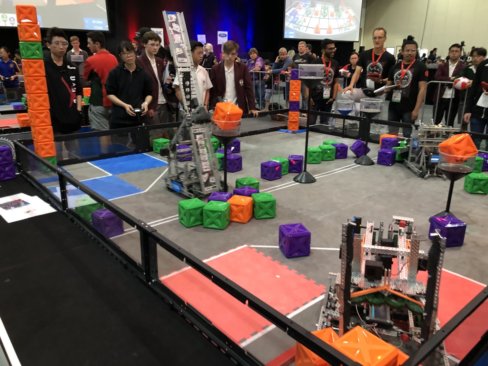 Organised a workshop
A guided tour of Practical Data Science with R
which was deliverd by
Prof. Ernest Fokoué
from the
Rochester Institute of Technology
. The workshop introduced fundamental statistical concepts and techniques that ubiquitously permeate Statistical Machine Learning, Data Science and Artificial Intelligence.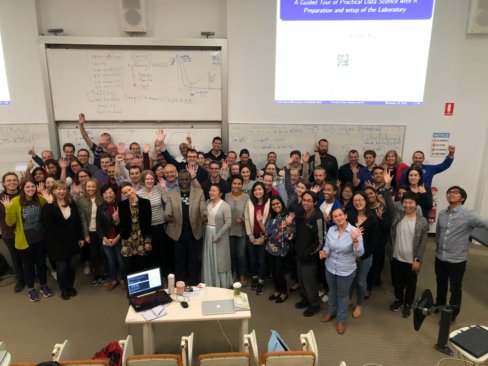 Presented a talk for the
University of South Australia's
Early Career Research Network
. The presentation was pitched at fellow scientists who want to develop an intuitive understanding of the core concepts that underpin machine learning.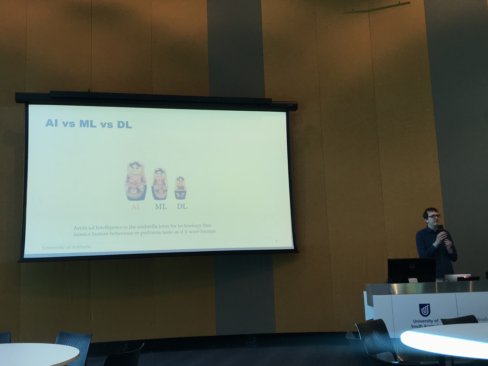 Contributed to a technology news article written by
Nahum Gale
on
How CAPTCHA tests are helping driverless cars
.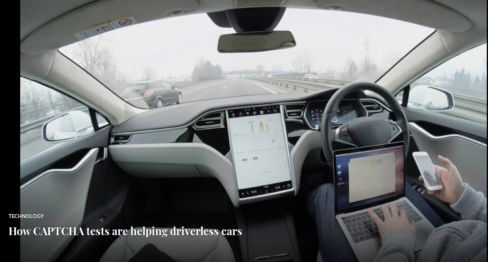 Delivered a workshop on
How can you prepare your business for transformation in the age of data analytics, automation and robotics?
at the "International Mining and Resources Conference" (IMARC).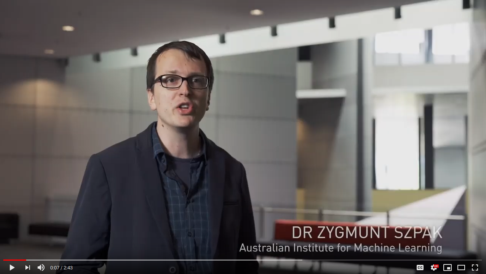 Presented an overview of applied machine learning to the HR Committee of the
Member's Health Fund Alliance
Appeared on the Scope TV show speaking about my research on managing chronic wounds using machine learning and computer vision technology. You can watch the segment
here
. This work is based on my collaboration with
LBT Innovations
.
Gave a talk on
The case for incorporating prediction machines in manufacturing
for the Industry Capability Network as part of their "Disruptive Technologies Seminar".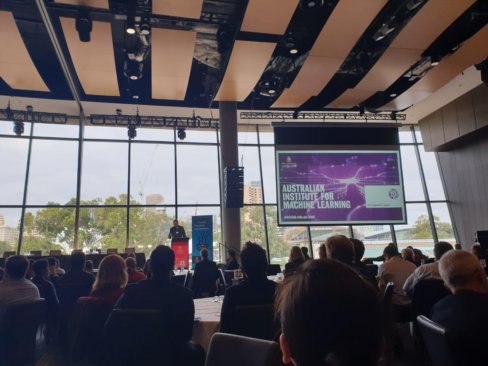 Ran a workshop on
Machine learning: what does that actually mean for a METS business?
for METS Ignited at "Austmine 2019 Mining Innovation Conference & Exhibition".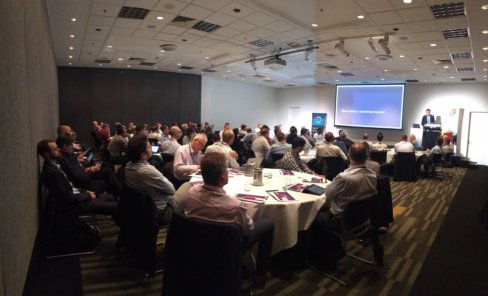 Delivered a workshop on
Machine learning for CEOs
for the Department of Industry, Innovation and Science.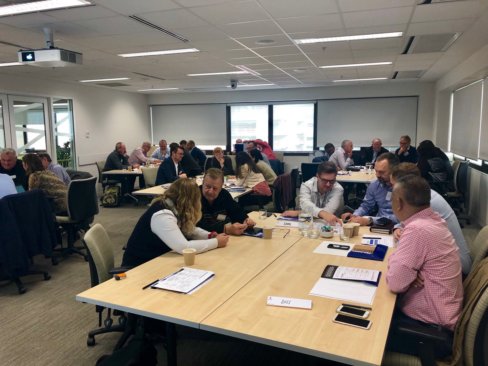 Supervised a fantastic group of undergraduate students for a six week long
Adelaide Summer Scholarship Program
. We worked on a new free and open-source Julia package for analyzing images and automatically binarizing them into background and foreground. The code and documentation for the package can be accessed
here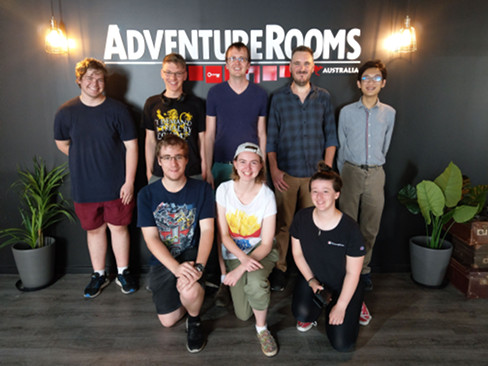 Delivered a plenary talk at the
International Conference on Computer Vision and Graphics 2018
in Warsaw, Poland. I spoke about my recent work with Wojciech Chojnacki on
A Comprehensive Image Formation Model as a Tool for Parameter Estimation at the Limits of Resolution
.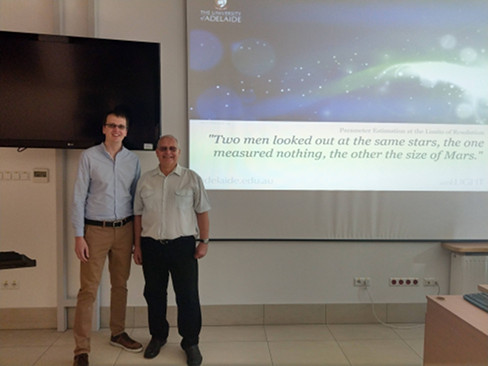 Served as a panelist for the launch of the
Adelaide Artificial Intelligence Meetup
with
Dr John Flackett
and Erin Fitzgerald.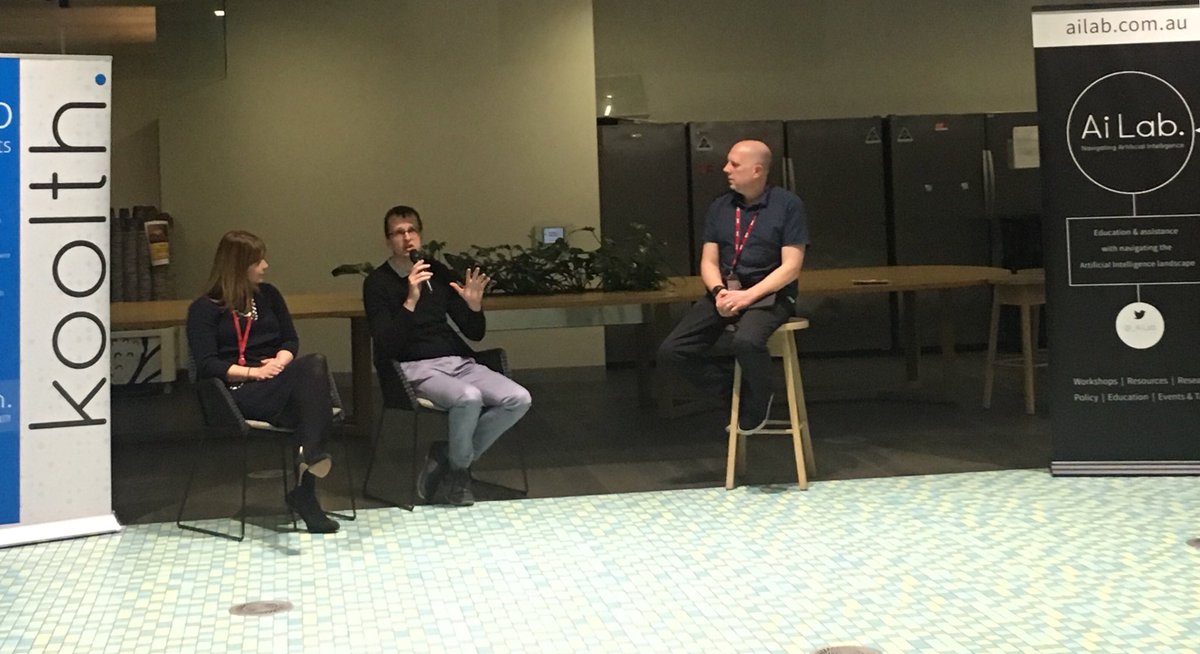 Served as a panelist on the
Adelaide Festival of Ideas
with Prof Steven Graves and Prof Stephen McDonald. The session was chaired by Jane Mussared and we discussed "Can big data help you age well?".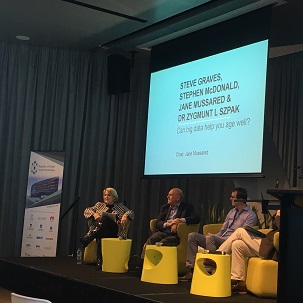 Served as a panelist on the
Artifical Intelligence Update
with
Dr John Flackett
and
Dr Michelle Perugini
. The session was chaired by
Kirk Drage
on behalf of the
Adelaide Smart City
initiative.